When you get interested in creating your own niche site, you might be wondering if the children's toy niche is profitable or not, I want to congratulate you for taking the time to know more about How To Make Money Selling Children's Toys with a website, so let's take a look at it.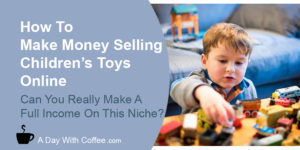 This year has been of huge changes for everyone around the globe, what we used to do when thinking about buying a new toy for our children or to give it as a present to a kid has changed and today more than ever, people are getting more used to using the internet to buy everything and you can be sure, right now people are buying toys online.
Changing buying habits and getting used to buy almost everything online brings you the opportunity to start your own website to sell children toys and to make money from it.
To answer the question if Toys Is A Good Niche?
Let's take a look to this niche idea and let's talk about how you can start making money with your own website sharing tips and advice to anyone who is looking to buy that perfect toy for a kid.
Who Is Buying Children's Toys Online?
As families are spending more time at home, some are starting to work from home and some kids will stay at home too, parents are looking for a way to keep children entertained while parents do some home working, here is where toys for children will have a double function to make children to have fun and to keep them entertained while parents do something else.
Let's go first to check on Google trends to see if there is people interested on buying children's toys online.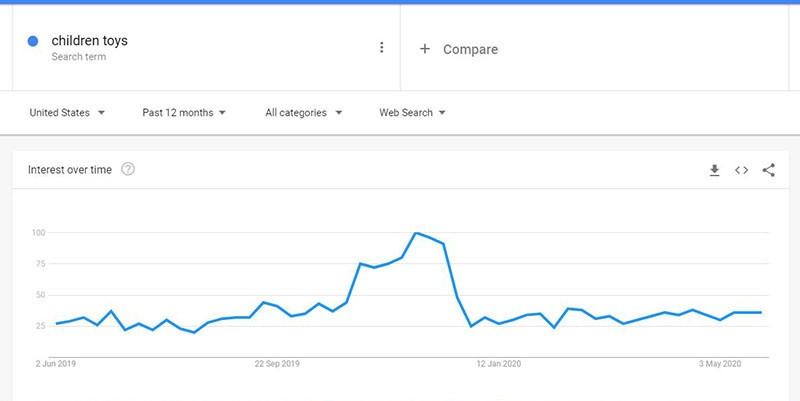 As you can see there's people interested to get toys for children online, Google trends let us know that there's people buying all year round, but there are more sales in the previous months to Christmas.
With this information, you can be sure if you start writing content today, your post will be aged enough to get some sales on the last months of the year.
Who Can Write A Children's Toys Website?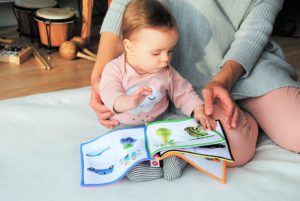 Anyone who is interested to share her/his knowledge about any type of toys for children can create and build up a website to make money from it.
People who loves toys and want to share their insight about it.
Parents who have some knowledge about their children's preferences at the time to spend time playing with one particular toy.
Teachers who have the knowledge about the function of toys, as children can learn new skills as they play with their toys.
Sociologist who can help parents and grandparents to know what toys will help children on every stage as they growth to have fun and learn as they play with their toys.
Young people, kids know what toys are better and they are always willing to share their tips to have fun with new toys. (Children under 18 can create a website along with their parents)
How To Know If Children's Toys Is A Good Niche To Try?
If you're new to create and build up a niche site, I will suggest you to take the 10 lesson FREE course to learn more about what is a niche and what are keywords.
To know more if a niche is profitable or not, there are a few steps to follow to get all the information you need to know in advance if this niche is worth it or not to create a website about it.
First the term "Children's Toys" is too broad and you might find hard to work on it to make money from your website.
You need to take your time to narrow down the niche, and I should say, every niche is profitable and you can start making money from it once you find your target client and you create a website for them.
Who Is Your Target Client?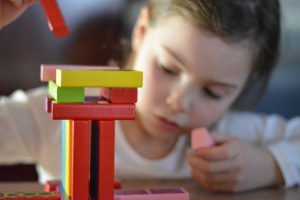 Let's take a look to who can be your target client:
Young parents with young kids
Young kids' grandparents
Educators and teachers who want to have some toys for their classrooms
Young parents with children of different ages
Parents with children with different needs
Parents who wants to learn more about educational toys
Dentists who wants to have some toys in their offices.
Doctors who wants to have some toys in their offices.
Hairdressers who wants to have some toys in their offices.
As you can see, there are more possibilities of people interested to get children toys than only parents with young children.
Now that you know more about who might be interested to read your website to know what toys to buy for children, you can narrow down your niche.
Narrow Down The Children's Toys Niche
When starting a niche website to make money from it, the narrower your niche is the more opportunities you'll have to make it profitable.
When you work on a broad niche, you're talking to everybody and you can't focus to help them to solve a problem, I guess you know a lot about what toys are better for each kid and you want to share some tips for parents and grandparents to help them to buy the right toy for every kid.
I'm sure you know about someone who bought a toy for a kid, and you were sure that toy will make the kid happy, after you gave the new toy to the kid, you might have felt sad to see the little or no interest from the kid to play with that toy.
Your mission will be to help anyone who is interested in buying a toy for a kid to buy the right toy, this way parents and grandparents will be sure to get the right toy and the kid will love it and will play with it for hours!
Children's toys for parents with young children
Children's toys for grandparents.
Children's toys for children with special needs.
Educational children's toys.
You can read this article to know more about how to narrow down your niche to get better results.
Affiliate Marketing Business Opportunity For Children's Toy Niche
There is plenty of opportunity for you to create your affiliate marketing website and make money from it as you share your knowledge about children's toy and helping anyone interested to buy one for a kid.
Children learn as they play, and parents, grandparents and everyone who needs to buy a present for a kid will love to have your help to buy the right toy for a kid!
The more specific you are in your niche, it will be easier for you to find the right keywords to target to write your content, as you keep working to write articles to share valuable information with your target clients, your website will get more traffic and you will get more sales.
When To Start A Children's Toy Niche Site.
Anytime you want to start will be the perfect time, your website will need from you to work on it to create a good number of articles for your audience and time to age on Google, before you see some good results from it.
As I write this article during the month of May, if you start today, your website will be aged enough for the previous month before Christmas.
But as you will be working to know more about your audience needs, you can create a good number of articles to help your client to buy children's toys all year round, after all children are always playing, for them there is not time for playing only at Christmas, they are playing every single day all day!
Some Keywords That Will Work Great!
When looking to write a website to make money from it, you need to be sure to pick the right words, so let's take a look to some keywords.
Best learning toys for toddles
Best outdoor toys for toddlers
Best travel toys for toddlers
Toys for young girls
Toys for young boys
Best toys for autistic children
Best toys for smart children
Top selling kids toys
Best toys for home schooled children
Coding toys for young kids
Popular toys for young children
Best toys for children development
Trending toys
Best toys of all time for children
Most popular toys
Best wood toys for children
As you can see, I got a good keyword list to start, but from this list you can get more ideas to come with new content for your website, just don't forget to write to help anyone who is interested on the topic to get the best solution.
If you keep looking for more ideas to write more content for your website, you could write new articles about these topics.
Activity kits for children to make their own toys
Customized toys
How To Create An Affiliate Marketing Website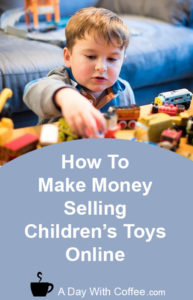 Once you have done all the previous work and you came up with valuable information that will help you to know if you're in the right niche, it's time to create your own website to make money from it.
Every niche is a profitable niche and children's toys niche is one of them, the key is to narrow down the niche and find your target client, as you keep working to create content for your website, you will see how it grows with more content and as it aged on Google.
Soon you'll have in your hand a well crafted website on the right niche and with great keywords to see it grow and start making money for you.
Final Thoughts
Don't expect your website works like magic, you can follow the same training I did 5 years ago and that helped me to create my own niche site to make a full income from it.
You can sign up for free and get the 10 Free lesson online course, one free website and 24/7 support, plus you'll be a member of the greatest community of same minded online entrepreneurs who will be happy to welcome and to give you a hand to create your own website.