Welcome to A Day With Coffee.
My name is Alejandra, I'm a Mexican living in a small log cabin one hour from Montreal, Quebec in Canada.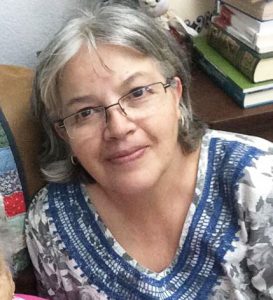 The area where I live is mostly a rural area, the beautiful country in Southwestern Quebec where you can find many farms, where farmers mostly produce different kinds of apples and maple syrup.
Most of the jobs that you can find here are farm related jobs, long hours and physical jobs.
I'm currently 50+ years old, and I need to find a job good for my age, and I know there's just a few chances for me to find it here, the best option for me right now could be to get a job in the city, and that means I need to move there or drive one hour and a half in the morning and then in after work to come back home every night… not good for me!
The best option for me to get a good job is to start an online business from home.

I have been blogging for a few years now, but 3 years ago I started to build up my own online business.
At the beginning the road wasn't easy, but today I can tell you every day and every cup of coffee I had while I worked on my computer to read, study, learn and work worth every minute.
As I work on my website while I learn to do it the right way, I find it can be the most interesting job I could do right now, there's so much to learn and there's so much I can do.
Blogging more than a job has become a kind of art, there's many ways to do it, and many will be the right way to do it.
Building up a website is like starting a job and learn a new skill, everyday you can learn something new and in some time you will see the results.
Everyday there are more and more opportunities to learn from people who had made it and they are willing to share the ups and downs with everyone so we can make it too but easier and better.
On this blog "A Day With Coffee",  I will share with you everything I learned and I know it works when you get serious about having your own online business.
I love to share what I do with other people.

I love to work from home and learn more about business and making money online.

I love get organize and make plans to work on my online business.

I love to drink one cup of coffee early in the morning.
Blogging has changed and it's easier to start a Website to Make Money Online!

I still remember the first day I started my first blog, and took me more than a week to write that first blog post, things had changed since that day, today starting a website and write content in your own blog is easier.
I love to share what I learn everyday, I'm lucky to belong to one of the biggest community of online entrepreneurs where I can learn what to do to keep building my online business.
I'll be sharing on this blog my own steps to build that website to make a full income for me and for my family.
You can also start your own website today and learn with the same mentors I'm working right now to build up my own website that makes an income for me!
Today, I've learn howto build up my own website and write content for my audience, my website is doing better everyday and I'm making enough money from it to work from anywhere now.
I just came back from 6 weeks vacation time from Mexico and my website is working fine!
So:
If you want to start working like me from anywhere, and you want to build up your own website to start Making Money Online, sign up today and I'll be there to give you a hand, you can send me a PM once you set up your new FREE account.