A Day With Coffee was founded by Alejandra with the interest of writing and sharing articles that will help anyone who is interested to create a website to make a full income from it.
Alejandra has been blogging for 5 years now, and  has learn how to turn her passion into a profitable online business.
The reason why she started this website is mainly to share accurate information about how anyone can start an online business with the best training to get the best results.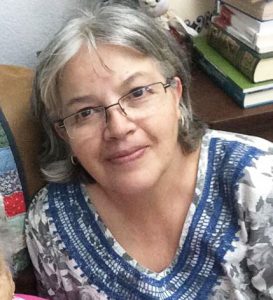 She knows is not easy to find a trustful platform where to get the training to help you to create and build your own online business.
I was lucky enough to find Wealthy Affiliate 5 years ago and started to learn the basic to build an online business with Affiliate Marketing.
Today I have my own website where I share accurate information to help others to find the best products and services on my niche.
On this website, I will be sharing information that I'm sure it will help you to create your own website to build up your own online business.
Whether you're new to this or you have already a website with no great results, I'm sure you can also achieve good results as you learn the ropes of the online business.
The best option for you to get a good job is to start an online business from home.

On this blog "A Day With Coffee",  I will share with you everything I learned and I know it works when you get serious about having your own online business.
You will find information about:
Affiliate Marketing
Blogging
MLM Business Reviews
Tips To Help You To Create Content For Your Website
SEO Tips And Hacks
And much more about online business, and all for FREE
I love to share what I do with other people.
I love to work from home and learn more about business and making money online.
I love get organize and make plans to work on my online business.
I love to drink one cup of coffee early in the morning.
Blogging has changed and it's easier to start a Website to Make Money Online!
If you want to start working like me from anywhere, and you want to build up your own website to start Making Money Online, sign up today and I'll be there to give you a hand, you can send me a PM once you set up your new FREE account.