How Much Does It Cost To Start An Affiliate Marketing Business? This might be the first question that comes to your head after you have heard that some people are making big money today with Affiliate Marketing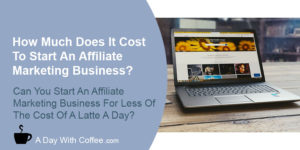 5 years ago I didn't know what Affiliate Marketing was and how it works, today I might be one of the many lucky ones who run their own online business from home and sometimes while I travel and my online business keeps growing and making money.
How Much Does It Cost To Start An Affiliate Marketing Business
What Affiliate Marketing Is And How Does It Work?
If you just heard about this new way of building up your own business with the Affiliate Marketing system, you might have many questions about it and how does it work.
Affiliate Marketing is a business system that works on the business model where you create a website on a niche and you create posts or articles to talk about the products on that niche.
As you create the content for your website, you can help people to find the best solution to a particular problem in that niche. People are currently looking to find an answer on the internet. The best way for you to build up your website will be to listen to these people and look for a way to help them find the right solution or the product or service to that problem.
Let's talk about someone who wants to start a garden in the yard as a solution to grow some healthy vegetables for his/her family.
This person might have many questions:
How to start a garden
When is the best time to start a garden
What tools do I need to start a garden?
What vegetables are the best to grow in my town?
How to grow eco-friendly family garden?
How big should I make the family garden?
As this person gets more interested on this topic, he/she will get more questions, if you have already some experience about the topic, you might get interested to answer those questions by writing articles for your website.
As you answer to each one of the questions a person can have about the niche you choose to build up your online business, you can let that person know about the products or service that work better to solve every particular question or problem.
– When I started my family garden, I use these garden tools. – For example.

But the articles could be about everything you used to make your family garden, from the gardening gloves you love to use for planting to the pruning scissors and the harvest baskets.
As you keep working on your website, you can find an endless number of tools to use and even some services that you could recommend to a friend to get better results on the niche of your website.
Before you notice, you will have a well-built website in the niche where you have some experience. You will see how the website grows and how well it gets more traffic.
As your website grows, the chances of your website starts to make money for you will grow as well. One day, you'll be making your first dollar and from then… you can see your website working better and better.
How Much Does A Coffee A Day Cost?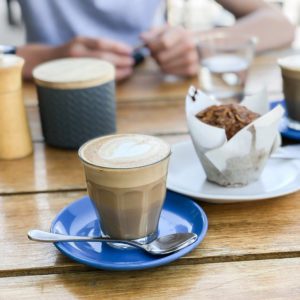 Now that you have an idea of what an Affiliate Marketing Business is and how it works, you might have a question about how much does it cost to build up a website to make money from it?
The answer can be as simple as from $ 0 to up to 20,000 dollars per year.
You always can start your own website for free and start learning the basics of creating content for your website on the Affiliate Marketing system and be successful, I have no doubts some people have found the way to make it and today they are making a good amount of money from their website today. You might be one of them.
But, for most of the people, things might not be as easy as that, I can tell you I was one of them trying to create a website by myself and it took me such a long time trying this and that with poor results.
That was the day I decided to give it a try to Wealthy Affiliate and start all over again, and learn from some people who have done that and they are willing to share the steps to anyone who wants to create a website on the Affiliate Marketing system.
They have tested so many tools and ways to write content and create a website that will work good and will start making money for you or for anyone who wants to start working from home.
You always can sign up with them for free to take the first 10 lessons and create your own website with Siterubix.com, after a few days, you'll get the offer to sign up to Wealthy Affiliate for $ 19.00 for your first month, then you'll become a Premium member and the benefits to belong to this community will be many.
From the access to the full training and the options to create a website on your own domain, but also you'll get the opportunity to watch all the Live Training from Jay, he is the official Wealthy Affiliate coach and he is sharing every Friday night the tips and hacks to help all the members to build up our websites that one by one start to make money for their owners.
After the first month, the cost of the Premium membership will be of $ 49.00 monthly fee.
Before you close this article, because you think the price is too high for you, let me tell you if you sign up to another online coach the price can be of $100, 500, 1000 dollars or even more for just one training. As you keep learning about how to build up a website to make money from it, some coaches will ask you to get a new course to learn more.
With Wealthy Affiliate the cost keeps the same for every month, and you get all the benefits of the platform:
Website hosting
Weekly training
Be in touch with Kyle, Carson and all the Premium members of this community
The possibility to create your own domain website (s)
The best support for your website that you can get on the internet
The possibility to create a website the right way to start making money from it
Now, that you have an idea of how much will it cost for you to create your own website with Wealthy Affiliate, lets talk about how much is $ 49.00 dollars monthly
For Less Of  The Cost of a Coffee Per Day, You Can Start Building Up Your Website
Have you been in a Coffee Shop lately, you might be like me, someone who loves to have a good coffee, a latte or a good cappuccino every day, (if you don't drink coffee, you can think about a good tea, or a good glass of water)
When my husband and I go for a coffee to a coffee shop, we end paying from $10 to $ 15 dollars or more, if you make the numbers, you might be spending lots of money on that daily coffee. (like my husband and I)
When you think of paying the Wealthy Affiliate monthly fee to have the opportunity to learn a new skill to run your own website from home, for less of what you pay for your daily coffee, you need to agree Wealthy Affiliate is a good option.
Soon, you won't need to worry about paying those $10 or $15 dollars per day for a good cup of coffee, because your website is going to be making money to pay for it.
What Do You Need To Start An Online Business
If you're here reading this article, it's because you already hear about this way to build up your own online business and you want to learn more about how you can start.
Or you might be looking for a way to start making some extra dollars as you keep working on your regular job and you want to learn about the new possibilities to achieve it.
Whether you already know something about Affiliate Marketing or it's new for you, you have the opportunity to learn more about it and start your own website with the bests.
The Easiest Way To Start Your Own Affiliate Marketing Business
When you're looking to learn about something new, or to improve your knowledge you already have about one topic, the best way to do it, it's to learn from the bests.
Kyle and Carson, are the co founders of Wealthy Affiliate, they both started 14 years ago by creating their own websites, after some problems they both knew how to work on it and soon they started their own platform to share what they both were working on.
Today, Wealthy Affiliate has developed the best platform where you can get the best training and help to create your own website.
At the same time as you learn the steps you need to follow to create a website with the solid foundations, you'll be creating your own website.
You won't be alone, whenever you have a problem or a question, the platform is already set up so you can get a fast answer to your question and you'll get all the help from the owners or from any member who already knows how to fix that problem.
Any problem or any question, or any new idea to help you to grow your website can be reached in just a few seconds, and I'm not just saying this because I belong to this great community, as I was working on my first website, I got all the help I needed to keep working on it.
Today, you can find me there, sharing my expertise and helping other members, you can also join as a newbie and soon you'll be helping others to create their dreams into a real online business.
What Is The Real Cost Of Not Signing Up With Wealthy Affiliate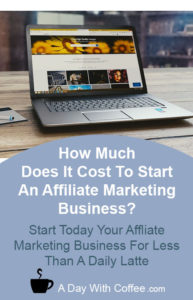 If you decided not to sign up today to Wealthy Affiliate is OK, I did that one day too.
When my husband talked to me about it, I decided not to sign up for it, I decided then to do it by myself.
One year later, my blog was a mess, I decided then to get signed up with a couple of other online coaches, I spent over the cost of Wealthy Affiliate and both coaches didn't have a good business model or good enough to help people to grow an online business.
My mistake of not signing to Wealthy Affiliate cost me one year and a few hundred dollars. I learned my lesson, and I decided to give it a try on Wealthy Affiliate.
From day one I could see the big difference of a well-designed online platform and a well-designed business model that will help many to make their dreams come true.
Since that day, I haven't stopped learning about Affiliate Marketing, Website designs, writing content, Niche business, and many more things today's entrepreneurs need to know.
Are you ready to give Wealthy Affiliate a Try? You can sign up for FREE (no credit card is needed) and take the FREE 10 lesson course, see for yourself how the platform works and meet some of the Premium members that will be there to give you a hand.
Before you notice, you'll get used to the platform and you will be creating your own domain website!
Are you ready to start learning all you need to build up your own Affiliate Marketing Business? Click here!