As you keep working on a regular job, you might get the idea to start your own business, among all business ideas you might hear about, two might be on the top of the list, but with one is the best: MLM VS Affiliate Marketing System?
In my life I've worked on both, so I know on firsthand what is about and what you need to do to become a successful entrepreneur, both systems require work, time and money.
Anyone can start their own business with these two systems, I must write before you start making some money from any of those systems, you will need to work a lot and there will be chances for you to become a successful story or not, everything will depend on you.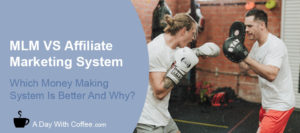 However, I must say, after being working on both, I can tell you from my point of view, which one is better and why, so let's go started.
MLM VS Affiliate Marketing System
My Story With MLM – It's A Sad One
What is MLM – Multi-Level Marketing
"Also called pyramid selling, network marketing and referral marketing, it's a strategy for the sale of products or services where the revenue of the MLM company is derived from a non-salaried workforce selling the company's products/services, and the participants will earn a % of the sales." – Wikipedia
When you think about companies selling beauty products or plastic containers, you might get a better idea of what types of companies are those that work with the MLM system, and I must say, I have nothing bad to say about the products, I myself have used some products in the past and I only have some good comments about them.
I'm a loyal customer of beauty products of one company that used this marketing system (Yves Rocher) and I won't change this brand as I think they are high quality plants based beauty products.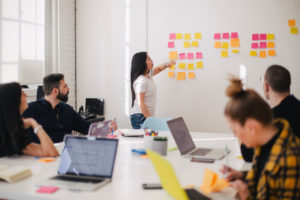 My story with the MLM system started with this beauty products brand, and was recruited by a friend, before I noticed she told me that it was a great way to make money and she handed to me a paper with my name on it to let me know I was the new member of her team.
So, in a blink of my eyes I was the new member of her team and I had to attend to a weekly meeting to know everything about the company and the products. I must admit at the first class I almost fell asleep in front of everyone, two weeks later I knew something about beauty products and the different types of women skin.
In a week I was prepared to go out and seek my first client.
I made a few sales, I got a few clients and I got a few new recruits to my team.
One year later, I was at the same point and my sales never were something I was proud of and I had hard times to recruit more people to my team.
In the other hand, my friend was a successful member, she started to work on this marketing system 10 years before me, she had a small team and she was making good amount of sales every month.
Pros of the MLM Marketing System
You get recruited by a member
You get trained
You will get a paid starting kit
You get commissions for your sales and for your team
Cons of the MLM Marketing System
You need to pay for a starting kit
You need to talk to many people to get some new members to your team
You need to be creative to create a few ways to make sales, appointments with your friends, house parties, and others.
It requires a lot of time and a lot of money to make some money
You need to work to get a small team and motivate them to keep at it to make good money from this money making system.
My Story With Affiliate Marketing System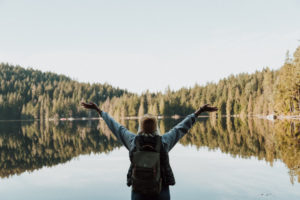 Six years ago, my husband was looking for a different way to make money from home, he started to read more about Affiliate Marketing and he got interested in this money making system.
He started to work on it and he told me about it, it took me one year to decide to give it a try.
Five years ago, as I decided to learn more about what is Affiliate Marketing and how does it work, I saw it was a good alternative to start my own online business and gave it try.
So, let me tell you what is Affiliate Marketing and how it works.
Affiliate Marketing is a system where you can create a website to talk about some products or services and as you make sales on them, you'll earn a % of the sales.
You don't need to buy a Starting Kit!

You can create a website to talk about a topic you love, and that is one of the best parts of this system, you won't need a training to talk about some products or services you might not know anything about them and you might not feel any attachment to them.
Working on the Affiliate System, one thing that will lead to your success is that it's open for you to chose the topic where you want to work on.
People around the globe are connected by the internet and most of them go to Google to look for some answers to some problem or to know more about any topic.
How many times you have searched on Google to find a solution to a particular problem?

– Google, how do I fix a flat tire ( me and many women might make the same question)
You might have a very good idea to help me and many other women to know the steps to fix a flat tire, and you might have in your mind a kit of tools that will make the job to change a flat tire a piece of cake for any woman.
As I look on the internet for this answer, I might find your website and I will read your article and believe me, I would love to get that tool's kit in my car's trunk, for the next time I need it.
– You just made a sale! I just bought the flat tired fix kit from your website! – and you make a % of that purchase and you'll get paid.
This is how Affiliate Marketing works, and this is why it works for many people around the world.
This time I just talked about how to fix a flat tire, but you can think about anything, about any type of problem people want to fix at this moment.
People Look To Solve Problems On The Internet Every Day!
What pan to use to make a french toast?
How to knit a baby sweater
What tools do I need to change a window in my house?
What are the best Sun Screen Cream to use during Summer?
What is the best coffee maker to have in the office?
Find a Niche To Start Your Own Website
Affiliate Marketing will be easier for you as a business idea if you pick a niche where you already have some knowledge and you love to talk about it.
As you create your website, you'll be busy creating new content to share your knowledge and the products you use or you recommend being better at it.
When you work to build up a website, there will be more chances that people will find you to get some answers and solutions to their questions and problems.
As you make some sales, you'll be earning a % of those sales.
The more content (post or articles) on your website, the chances to get more readers to your website will grow and the chances you'll be making more sales will get better everyday.
One day, you will look at your website and you'll be proud of what you have created: your own online business
Affiliate Marketing Pros
Your website is your own online business
The more you work, more chances to create a successful business
You don't need to recruit a big team to make money
You can start with one website and later as you learn how to work at affiliate marketing, you can create a portfolio of websites.
Affiliate Marketing Cons
I really don't find many cons here, but I will list a few things that might lead you to a poor success or a total fail
You need to work hard at the beginning
There's a learning curve
Building a successful website takes time, lots of work and money
You need to keep working on your website 12, 24, 36 months, and in some cases even more time to see some good numbers.
What Makes The Difference Of Building Up A Successful Website Or Not?
1 – The training.
You always can try to create and grow a website on your own, as you work on it, you might be one of the successful and natural people who can do it, I have no doubt at it.
But if you are like me and many others, it will be always easier if you sign up to a training that will take you step by step to learn everything you need to know to create a successful website.
2 – Time
As I mentioned before, don't expect to create one page website and start making millions of dollars from it, if that was as easy as that, everyone will have created already their own website this way.
As you work on the training, you'll get to know that it takes time for Google to trust on your website, you'll be working on it almost every day, every week and every month without seeing money from it.
You need to trust the training and keep working on it.
One day, you'll notice your website is growing steady traffic to it, and you'll notice some people find on your website answers and help to their problems.
3 – Invest Money On You and On Your Website.
Successful online entrepreneurs have invested money on them to know how to do it, and they also have invested money to create a successful website.
But I can tell you, it is worth the money, the time and all the work you put on it.
My story on Affiliate Marketing is a happy story and I see the benefits of working on it, as I write this new post to help you to decide which one of these two systems to make money, I can say, I've worked on both of them, and for me, I stay with Affiliate Marketing.
It's My Own Business I'm Working On.
I don't have a boss or a team leader to tell me what to do, where to go, or who push me to get more people to the team.
I create my own business plan, and I decided what niche I want to work on.
FREE 10 Lessons Online Course To Learn How Affiliate Marketing Works, And Create Your Own FREE Website
If you haven't started your own website, or if you want to know how to grow your website, you can join me on the best Affiliate Training you can find on the Internet – No Credit Card Needed –
I started five years ago, and I see that Affiliate Marketing works!
But you need to start today to see the benefits of it as you work on it!