When you love to cook delicious meals, you would love to find the way to make a full income from it by sharing your cooking tips and hacks with other people who also love to eat well, finding a company that gives you the opportunity to develop your cooking skills and make money from them at the same time seems to be what you are looking for, so let's take a look to my Epicure Selections MLM Review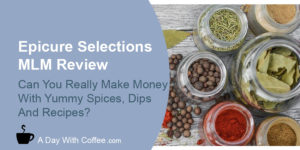 You might have attended to an Epicure party at your friend's house and everything was delicious and your friend is inviting you now to join her team so you can also make some money while hosting this companies products with your own friends and relatives, before you sign up, it's always better to know more about the company and the business opportunity and see if this is what you are looking for as a part or full time job.
---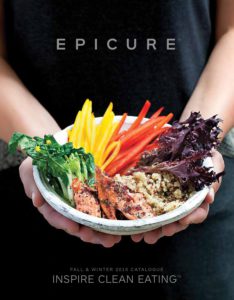 Product: Epicure Selection
URL: Epicure.com
Business Type: MLM Company (Multi Level Marketing)
Price To Start: The cost of the start up kit is $ 175 dollars (not including taxes or shipping fees)
Scam or Legit: Legit
Best For: Anyone looking to make a little extra money and you love to host cooking parties,
---
What Is Epicure Selections?
Epicure Selections is an MLM (Multi Level Marketing) company started by Silvie Rochette in the year 1991 and it has been well accepted all over in Canada. This company promotes food products, beverages, cookware, body care, home care, and also you can find a good number of food recipes that will help its customers to make homemade dishes for their families.
Are Epicure Products Worth The Price?
I have the chance to attended to one of the cooking parties hosted by a friend and I can say products are good and they test well.
When talking about the product prices, from my point of view, they are a bit higher that other spice products in the market, but they are made gluten-free and nut-free so for families that look to find products they can trust to add to their families meal, I think the price is worth it.
For families that have a tight income or that are not into gluten-free and nut-free products, the products are a bit pricey for them.
The Epicure Business Opportunity
When you join to this company the starter kit will cost you $ 175 dollars and you get products, $ 500 dollars worth in products that you will need to promote and sell with your clients. This company has a good value starter kit that helps its distributors to start their business well.
This is a company that works like any other MLM company, if you get interested to start working with them you will need to sign up and buy you starter kit
The way you need to work to make money from your business will be:
Promoting and selling the company products
Hosting cooking parties
Recruits
Pros Of Epicure
Family owned company
This is a company that was created by Sylvia Rochette who was an original spice expert and concerned mom. She was always interested on providing her family with good quality food and she realized the importance of spices while making a dish for her family
100 % handmade products
When a client buys any product from this company, you can be sure each product is made with the same quality the founder originally made for the company's products when it started.
The company pays special attention to create products 100 % gluten free and nut-free.
Your clients can buy many different products that will help them to cook specialty dishes as fajitas, Italian, Thai and many more dishes.
Training
This company will provide a training where new recruits can learn entrepreneurial skills
Cons Of Epicure
Products price seems to be higher than other spice products in the regular market
Hosting cooking parties have a cost of money and time to get sales
To make a full income selling this companies products, you need to work really hard
Maintain monthly sales to keep the commissions
It's a company that only works in Canada
Is Epicure A Scam?
When you visit the Epicure Selection official site, you can notice this is a legit business and you can find all the information you're looking for, whether you're looking to buy a spice product, a cooking ware, a recipe or joining the company to start selling the spice products.
This company works like many other MLM companies and the deal for you is to start your own business and make your own list of loyal clients who are willing to buy from you not only once but many times as they love the product. To make a good income from this company, just remember that you will need to work hard to make product sales and grow your team.
Final Thoughts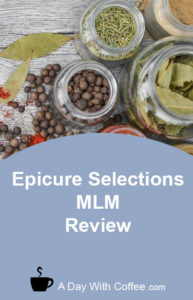 When you are looking for a way to start working on your own terms and time, joining a MLM company could look like a good idea, but you need to have in your mind that you need to work hard to meet the minimum sales to keep your membership to get all the benefits the company gives you.
It's not always easy to get the minimum of sales you require to have, but don't feel sad, there is another opportunity for you to start your own business.
You can learn how to create your own website with affiliate marketing in a niche you love, and to help many people to solve a problem or to live a better life.
You can follow the same 4 steps business model I do to have a full income in a niche your passionate about.