Photography Niche Site Idea, when you're good at photography, you might want to know if you can make money by sharing your best tips with anyone who is looking to learn from you.
Anyone who is looking to learn how to take a better photograph, whether is for just the joy of getting the best shot, or to turn a white wall in their home into the best family gallery or if they need to improve their photography skills to grow a business or to share them on Social Media, will become your loyal follower of your website.
Photography Niche Site Idea
If every time you get your camera in your hands and you're good at taking the best photographs, your family and friends are just delighted to take a look at them, you might be wondering if you can start making money from your photography hobby.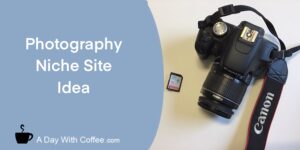 Let me tell you that I'm not good at all at photography, I'm just a beginner, but I've been lucky to grow up in a family where my father used to be a good photographer, and today I have a niece who is good at it and also one of my sons is a great natural photographer.
I wonder many times why they were so good at it when I can't take any good photo at all.
How To Write A Photography Niche Site
Many people around the globe are currently looking for a way to learn and improve their photography skills, you can create your own website and focus on writing content that will help beginners and even the more experienced photographer.
Everyone is looking to learn from others, beginners are looking to learn from anyone who is good at photography, while the more experienced photographer might be looking for new ideas or new technology or a new lens or new tips.
When you start to write your own website, you can write different content for it.
How to blog post
Equipment reviews
Tips and hacks
Answer specific questions about photography
Adventures and good stories
Are you new to blogging or looking for the best online training? Wealthy Affiliate has everything you need, the best online training, hosting and support 24/7! Create your free account here, no card needed!
How To Monetize Your Photography Niche site
When you start your own photography niche site it is because you want to start working from home or from anywhere and make money with your website.
Let's take a look to a few different ways you can make money with a photography website.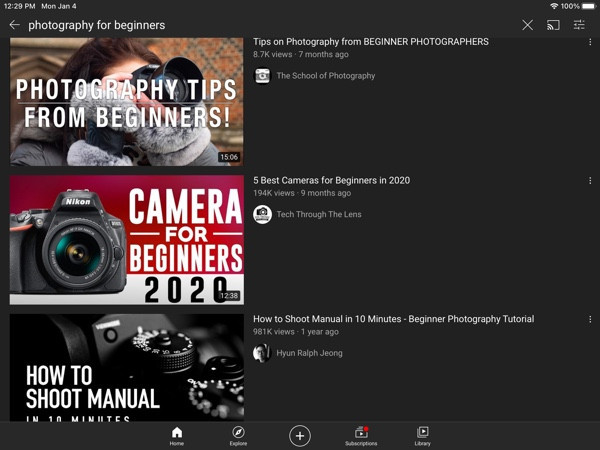 YouTube Channel
You can create your own YouTube channel to share some tips and hacks to help any beginner or even to the more experienced photographer to get better pictures.
Your YouTube channel will grow as you create new videos to share and as your followers find and follow you, this is one of the best ways to grow your own website traffic. But as your channel grows it will get a good number of views and you can monetize your YouTube channel.
You can also think about sharing affiliate links to Amazon on your videos, and get some sales as your followers watch your videos and get recommendations from you for a new camera, lens, camera bags and any other equipment you make a video about.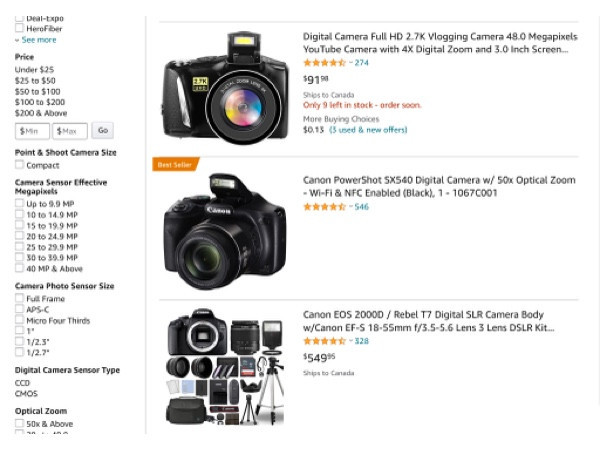 Affiliate Marketing
Learning Affiliate Marketing will help you to create new content for your niche site sharing affiliate links to a good number of affiliate programs.
As a beginner point, you can start learning how to create your own account with Amazon and share affiliate links on your niche site post.
The number of products you can share on your photography niche site could be endless.
Cameras
Lens
Tripods
Cameras bags
Cards
etc.
Photography Online Courses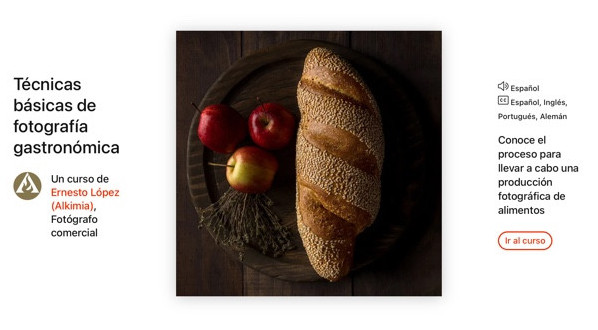 Another way to make money with a photography niche site is by sharing affiliate links to photography online courses for beginners or to anyone who is looking for a way to improve their photography skills.
The most recent online photography courses I took were:
Photography for travelers
How to take photographs for Instagram
Photography branding for Instagram
Learn IPad photography
Online Learning Courses Affiliate Program
One good way to start making money on your Photography Niche Site is helping others to learn photography, as one way to do this would be to create your own online courses, but this might take some time to do it and one good way to start making money is once again affiliate programs.
You can find a few learning platforms that have already high quality photography courses, you can write a short review and share a link to these courses on your website.
Narrow Down The Photography Niche Site Idea
As photography can be about everything, your niche site could do better if you narrow it down, here are some ideas:
Digital photography for beginners
Photography with your smart phone
Nature's photography
Children's photography – parents and grandparents are always looking to get a good photography from their kids, but taking children's photography can be a challenge.
Newborn's photography – This niche is huge today, as parents love to get a good photography of their newborn baby.
Cooking photography – This is also a huge topic today and you can even narrow it down.
Social Media photography
Travel photography
Photography Niche Site Idea – Closing Thoughts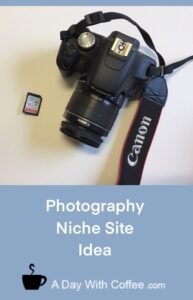 If you are good at photography, you might want to start making some money from what you love to do, create your own website and write content to help others to get the best photographs!
I've been learning photography for the last year with free content from some websites and I've purchase a few online courses, so I'm sure there is a good market for this niche!
Learn how to create a niche site and work from home, with good work from you and time so your niche site matures, you will see how well it grows and you will start making some money from it.
Learn everything you need at Wealthy Affiliate, you can create your free account and take the 7 days free online course and get your free website!
I will be there to welcome you to this amazing community and I'll be there to give you a hand!
More Niche Site Ideas To Read: