When looking to start your own business, you might get invited to join to an MLM business and become a distributor of the products and start your own team, one of the best known business models is the business of selling skin care products and its well-known because this business founder has inspired many women around the globe to start their own business – The Mary Kay MLM Review
This MLM business might be one of the first ones to use this system to sell its products and grow its company, its not hard to find one of your mother's friends as a distributor of this brand and you might already have used one or a few of these products.
I have two or three friends who sell these products, so I've talked to them about the business opportunities and they have shared with me their own stories, one makes only part-time income from it, while the other two have been working on it full time.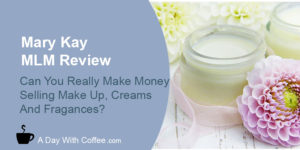 I'm not a distributor of this brand, but I have at times used one or two products and I can say they are good quality. I will share my opinion about this MLM business opportunity and I will tell you why I didn't sign up to become a distributor.
---
Product Name: Mary Kay
Founder : Mary Kay Ash and Richard Rogers
Product Type : Cosmetic, Skin Care Products, MLM (Multi Level Marketing) Business
Price: $100 Starter Kit
Best For: Women who like to make direct sales and want to work on this brand full time to have their own business
---
What Is Mary Kay?
Mary Kay Ash was a visionary entrepreneur and founder of the Mary Kay company, it was founded in 1963 together with her son, this company has been in business for over 50 years now!
Mary Kay is well-known around the globe as a hard-working woman and as a successful entrepreneur, she started her business from scratch and grew up to become the best known cosmetic company around the globe.
Today, her son Richard Rogers runs the company as Executive Chairman
Among the company products you can find all types of skin care products, cosmetics and fragrances, today you can also find men's products such as men's colognes, shaving foams, face soaps and sun screens.
Are Mary Kay Products Worth The Price?
This brand is well-known for the quality of its products and have built loyal clients for its brand, women who currently use these products won't easily dare to change for another brand.
When I was looking for information about this company, I also noticed there are some complaints about the products as well, but when you run a skin care and cosmetic company, it will hard to please everyone and there will be always some complaints.
But I found there are more happy and loyal clients to this brand than people who have had some type of complaint about the products. In general, I could say the brand products are good quality, and you won't have hard times to find a product for your skin type at an affordable price.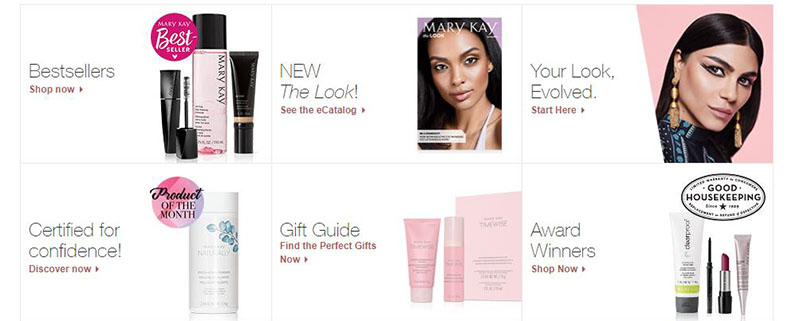 Mary Kay Business Opportunity
When looking for information about the business opportunity with this brand, you can notice this is a MLM company and its well-known that there are two ways to make money on this type of business.
Selling the products
Recruiting people – Building your own sales team
In the early times of this company, distributors could make sales using the word of mouth marketing and getting clients to host a party to the clients friends and family members.
Today, any distributor can use the Social Media Marketing to get some sales, and I must say when distributors learn how to use this tool, it can work pretty well.
How Much Does It Cost To Join To Mary Kay?
When you get invited to join this company and become distributor you need to buy a starter kit, which worth $ 100 US.
Once you become a distributor you can start promoting the products with your friends, family members or on your Social Media to get orders and you can purchase the products from the company on 50 % of the retail price.
To remain as distributor you will need to sell the products purchased from the company of $ 225 US of whole-sale price every three months.
Pros Of Mary Kay
The opportunity to start your own business
When you reach $ 100 000 US on sales, you'll be given a nice Mary Kay Pink Cadillac!
Cons Of Mary Kay
High market saturation from other consultants
You might have a clear idea that is not hard to find a consultant in your area, in your group of friends or even in your family. For this reason you will have to work hard to build up your own client list and the competence to sell these products will be high for you.
I live in a small town in Canada, and there is a consultant who lives only two blocks from my home.
Reaching the product purchase to keep your membership as a consultant
Mary Kay ask consultants to purchase products, with this, consultants need to purchase a good amount of products and you will need to work hard to move the products with your clients.
The time you keep those products without selling them is not good at all for any business, until you don't sell them your money will stay there.
Is Mary Kay A Scam?
No, Mary Kay is not a Scam! It's legit and many people have found they like to work with this company and whether they make part or full income from it, they are happy selling the company products.
However, I must tell you when I was invited to become a consultant of this company I didn't sign up because I think MLM business is not a good business model to make a full income from it.
This company has been around for many years and there are some consultants who have been in the business for many years and they have a good team of consultants under their wings, by this means, the market is already saturated and anyone who sign up to this company will need to work really hard to build a good client list to get regular sales to make an income.
Final Thought And A Better Business Opportunity
After been working on two or three MLM companies, I decided this business model is not for me, and since 5 years ago I started to work to build up my own online business on something I love to do.
I learned how to create my own website and I create content to share with my audience and I've built a solid online business, where its me who decides what products or services to promote and sell.
I joined one of the biggest communities of online entrepreneurs where I took the Free 10 Lesson Course and I learned the ropes of online business.
If you're interested to join this community, its totally free (no cards needed) and I'll be there to welcome you to the community and to be your personal coach!

---