More and more people are looking to find that perfect idea to make money from home.
If you're one of them, today I will share 20+ ideas to find the perfect business idea for you to work from home, whether you start as a part time job or full time, if you work on your business idea you will be making a full income soon.
If you let

out

your fears

,

you

will have

more space

to live

your dreams
1 Affiliate Marketing.
Everyday more people are willing to know more about affiliate marketing and start making money from home.
You're good with computers and you know something about blogging, it won't be hard to learn more about this way to make money for you.
Read about if your home based business idea will make money for you or not here
It won't happen as magic, you need to learn the basic of this business idea, but it's based to make money when you build up a niche website and you promote and write articles related on your niche.
Once your website visitors read your article and find the product or service they are looking for, they will click on the affiliate link on your website, when they make a purchase, you will earn a % of it.
How good you are to find the right niche for your website and how well you know the product or the service and the needs of your client, the better your business will be, and you will be making money from it.
If you get interested to know more about this business model and you might get interested to give it a try, I will recommend you Wealthy Affiliate to learn all you need to start your new online business from home.
2 Are you an artist?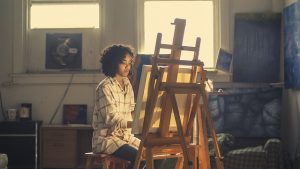 Do you like to draw, paint or illustrate? are you good at it?
You might find a good opportunity to work on what you love to do and make money from home.
Graphics are in high demand nowadays, most of the websites need great quality and uniqueness, you can start your business sharing your work on a website and on sites made for illustrators or artist so your clients can see your work and they might get interested to hire you.
3 Writer
You like to write and your good at it, there are many ways you can start making money from home, sharing your writing talent with your client.
More and more websites owners are looking for qualified writers to write website content for them.
You will need to be good to do some research on the niche and write articles to help the website to rank better and make sales.
But there's more ways to make money with this skill:
Writing children books
Writing cooking books
Writing self help books
Writing about the topic you're good at.
4 Party Planning
Do you love to throw parties, and every time you have one, your friends and family tell you that you're really good at it, and your parties are the best!
Why not start a business doing what you love to do?
Many parents would love to get as much help on this topic, more and more parents are hiring party planners to have a party and to be able to enjoy the party.
On this niche you can even find the right micro niche for you.
Children parties
Baby showers
Bride to be shower
Business parties, Christmas time is the best time for this niche, the company can hire you to have a Christmas party for the staff and employees while they can focus on their work.
Wedding planner
5 Blogger
Almost everybody knows that if you start a blog you have many chances to make money from it working from home or anywhere you want to be.
Starting a blog is not hard and anyone can start one in less than 30 seconds.
You will need to pick the niche or the topic you want to write about, and you will need to learn how to make money from it.
Not all the blogs will make money, not because you write a blog the money will flow into your pocket, but there's many ways to make money from it.
Become an authority on your niche and it will be easier for you to make money from it.
Sell your product
Sell your service
Write an e-book
Sell e-courses
5 Baker
You love to bake, there's a good niche here to start your own business.
You can start selling your cakes and good to anyone who is interested to buy from you and the possibilities to get more clients are endless.
Children parties
Baby showers
Bride to be showers
Weddings
Companies offer different types of parties and they will require your services as a baker.
Starting your own blog as a baker and share there some of your best recipes and you can write a baking e-book or a book with a theme recipes.
Recipes for children parties
Recipes for the Holidays
No gluten recipes
Sugar free recipes
6 Day Care or Baby Sitter
Do you like to work with children?
New moms with young children get so busy sometimes, and they need to get working, they might be looking for a good day care service or a good baby sitter.
7 Hand Made
You love to make stuff, and you're good at it.
You can start your business selling what you do, many crafters and artist get stuck with their items, sometimes they wish there would be more chances for them.
There are a few ways to show your work as a crafter or artist on line, you won't get stuck on your place to be able to show your work with more clients.
Etsy.com is the best known online plataform to share your work and sell it.
Pinterest and Instagram and even Facebook are the places to be if you want to show your work and get some sales.
8 Fantasy Make Up
You love make up and you're good at it?
You might want to start your business as a fantasy make up selling your services at children parties, or restaurants, some places as restaurants hire this kind of services, to get children amused while their parents enjoy their meal.
There are a few make up artists who have found the way to make a full income from home making videos to teach people how to get amazing fantasy make up by themselves, you might find a good opportunity here for you.
9 Fashion Consulting
Are you passionate about fashion?
You love to dress well and you know how to do it, lots of people would love to get coached to get the look!
Have you thought about starting your business helping your friends to dress well for a special occasion, you might be surprised to know there's many people wishing to get some help at the time to choose their clothing for special occasions or to develop their personal style.
10 Cooking.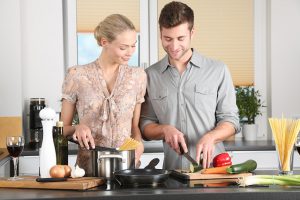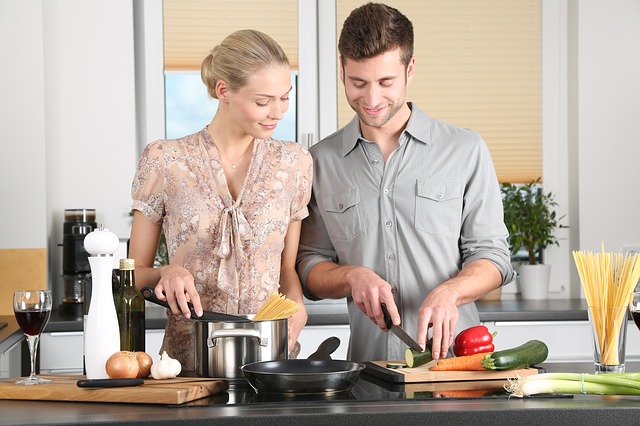 Niche opportunities here are endless!
You're good at cooking and you love to cook! well the good news about it, it's not everyone that loves to cook and not everyone is good at cooking!!
You might have here your own opportunity to grow a good business for yourself.
From cooking for your family to cooking for others.
People might be looking for a meal cooking services in your town.
You can start cooking for parties and for special occasions for your friends and family, soon you will get some referrals to cook for more people.
You know to cook something great, well you can start your business just cooking that, people love to buy that special jam or ketchup made just once a year in your town.
Great food business have started in a kitchen.
11 Hair Dresser.
Do you have the knowledge and the license to do it?
You can start your own business by doing it at your clients home. More and more retired people are looking for this kind of service.
12 Cleaning Services
You love clean houses, you just can't stand a messy place, and you're good at it.
Well, the good news about this business is many people will love to hire you and get back home and find the place nice and clean.
You can work doing this business on your free time.
You want to start your online business on this business, hard to believe it, but now there's people doing money from home teaching other people how to clean their homes and save time or not to get to tired by doing it.
You can develop a cleaning routine to keep a home clean and nice, people will love your e-book and they will love to learn from you.
Some ideas for your e-book:
How to clean and keep a window clean
How to prepare and storage a weekly menu
How to organize a closet
How to Spring Cleaning
How to clean your house for the Holidays
How to keep clean your kitchen and bathroom
How to teach your children to keep a house clean
13 House keeping.
I know, it sounds like… What, become a house keeper?
But, give me the chance to explain it, no you won't be house keeping like at ……..
More and more people like to spend winter in a better weather place and they leave their home unattended, why not to offer your services as a house keeper and look after a place while its owner are away?
Winter is coming!
Some of the services you can offer here are:
Collect mail and news paper, so the house look like someone lives there
In some cases you can take care of plants and pets
Keep the yard clean
Pay some bills like power and others that need to be paid at the bank
14 Tourist guide
You love the place where you live and you feel proud of it and you know a lot about it.
Many people would love to hire you as a tourist guide.
You might find this could be a great niche to work at, tourist is one of the main money making for many countries, why not to take part of it?
If you're looking for a micro niche here, you might find some ideas like:
Historic monuments tours
Gastronomic tours
Music events in your town
Shopping tours in your town
15 Interior Designer
Many people struggler on how to make a house look like a home,
People wish they could afford to get better stuff to make their home better.
To decorate a home sometimes it's not a matter of buying expensive things, but it's a matter of good taste.
It doesn't matter what style you love, if you do it right it will look great, from country style to classic, a nice decoration will look amazing when it's done properly and with a good taste
You're good at it, your business idea it's here.
You can promote your decoration services on a website and help people to get a nice decoration for their home, you can also buy that perfect piece of furniture they are looking for.
You can write your own e-book with your best tips on this topic, and you can also teach people the ABC of home decoration on an e-course.
16 Internet Research.
Do you like to spend your time searching on the internet?, you could turn this "hobby" into your own business, everyday companies, bloggers and marketers need to get some information to work with.
You could turn your passion to read articles on internet into a well paid home based business.
17 Jewelry
Women love jewelry (men also), everyone is looking to find that jewelry piece that will make them unique, if you're good making jewelry from home, this might be a good niche for you.
You can develop your own business selling your home made and unique pieces of jewelry on the internet, or you can make e-courses teaching what you know to do to people interested to start their own business.
18 Personal Shopper
You love to go shopping, you would love to spend your time visiting malls and all kind of stores, this might be the right niche for you to start your own business.
As people are busier more and more, many people find hard to find some free time to go shopping, you can develop your skills to find the right item for your clients and save them the time to go shopping.
19 Personal trainer
You love to exercise and you're good at it, you can help other to keep on track and guide them to find the right exercise for them.
You need to check if you need any certification to do this job.
20 Photographer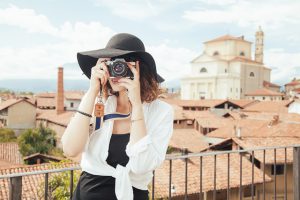 You're good at it and you love to take photos all the time, you could start your own business on this niche, locally, and on line.
Many bloggers wish they could get good photos for their blogs or products, you might want to promote your service and get hired by them.
You're good taking photos and you love to teach others, how to take good photos e-courses have great demand, this might be your opportunity to find a business idea to work from home.
Closing.
Here you have 20 ideas for you to think about your own business from home.
You might be good at something you love to do, but you thought nobody will be interested in it.
We are so lucky to live in the time of the internet, where everyday more opportunities open for each one of us.
If you don't find something is right for you as a business idea or a niche for your website here, don't worry, there's many good ideas more, hard to write them all here, but I'm sure you will find one right for you.
Bonus.
Here you have 20 ideas to start your own business working from home.
Many people will love to read this article, if you're here it's because you're ready to start your business at home or you might know about someone who would love to get more information about this topic.
Many business from home will be open today!
Once you find the business idea for you, the time to start working on it it's right now.
You will get more chances to success at it, if you work on your business on a personal point of view, many business reach success because owners have found the way to stand out.
Find the way to give added value to your product or service and you will find the client!
Product or service with added value + client willing to buy from you = Money in your pocket!
Are you ready to start your own home business website? You might want to try my recommendation No. 1