Limiting beliefs and money, have you thought about why it looks like no matter how hard you try you can't do better with your business ever?
I grew up trying  to do my best at school, then I was old enough to get a job… same story there, working long hours and working hard and it looks I was in the same place all the time!
I felt myself so discouraged!
A few months ago I joined a group on Facebook about online business and everything you need to do to reach success in life!
That was then I heard with full attention about "limiting beliefs", and I say with full attention because sometimes we live life so fast, and this doesn't allow us to pay attention to important things in life, does it sound familiar?
Limiting beliefs are those things you believe about yourself that place limitations on your abilities. They may be conscious or unconscious.
Many of limiting beliefs that are in your mind comes from your childhood, at home we as kids use to listen from our parents and family members some phrases that stick into our minds and stay there forever.
Discover those "phrases" and think about them in a different way can make a huge difference on how we use to think about ourselves.
.Henry Ford once said, "If you think you can?. or if you think you can't? you're right!" It all depends on what you believe about yourself.
How to change limiting beliefs about money and your business.
You want to start a business, off or online, and it will be great for you, you'll be working hard and smart and in a few months you will be running your own business from home and making an income from it.
As a part of the mindset you need to prepare to start your business, I would like to take a moment and talk about "some" of the limiting beliefs that might be in your mind and how you can get rid of each one of them.
You can work same way on any of limiting beliefs that you have in your mind, we can have some that we are familiar with in our families or society, but some of us use to have a particular one.
The point here is to discover each one of them and find the way to get rid of it and work on the right way.
Let's talk about the most often limiting beliefs:
I'm not talented.
The good news is, in one hand you might be more talented than what you think you are, just give yourself the chance to work on a project the way it should be done, and you might give yourself a huge surprise.
In the other hand, you don't need to be outstanding talented to start and run an online business, what you need it's to know the "how to" of the business and work to make a plan and an strategy for your business.
Nobody will buy my product or service.
You might be thinking this way, why to start a business if nobody will buy my product or service?
Well, you might be the only one to think that way, I'm sure somebody might be looking for your product or service but they don't know yet that you have it.
What you need it's to know the rules of the online business today.
Listen to your client, the product you have might be the right product your client is looking for, you just need to find your client and listen to them, and you might need to make some changes to your product to fit exactly your clients needs.
While building up your online business, you'll be learning about how to reach your client and let them know you have a product for there needs and where and how to get it, today we all have Social Media to make our business a success.
I'm not good at money.
Have you heard this limited belief? or something similar, you were born poor and you will stay poor, only rich people make money and many more on this direction.
The good news is, even some of us grew up listening to some phrases like those, we can change that as soon as we want to.
Everyone has the chance to start a business and be a rich and wealthy person, and today, internet is a tool where many people can work to build up an online business, work from home and be wealthy!
Believe in yourself and believe you can do it!, you might only need a little help to learn the A, B and C of online business, and in a few months you will see a difference in your life. You can sign on Wealthy Affiliate for a 10 lessons free course to learn about how you can start your own website the right way to make money online.
Change the mindset about money, and think you can make money, you're good at it, and you will know what to do with the money you make.
Today it's the time where anyone can start a business, you have the right to do it, and you can also be part of a better economy and you will be helping more people to do better in life.
I don't have time.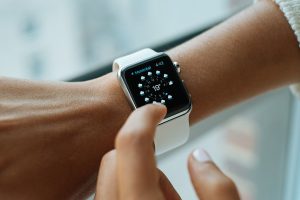 A day only has 24 hrs. and this is the same for everybody, so why some people can run their own business and make money while others never find the time to start a business?
Get organized, everything is about it, you can't add more hours to a day, but you can take a moment to think about what things you use to do takes lots of time with no productivity at all.
It will be hard at the beginning, I know that, but with time you will get used to it and you will find more time for everything you want to do in your life.
I invite you to read Kyle's post at Wealthy Affiliate about how he does everything in his life and still have time to have some fun.
I'm not smart enough
The good news again is you might not need to be the smartest person on this planet to run a successful online business.
The point here is all you need to do it's to start working on it, you might not find success on your first try (you might do it!) but you will gain experience on the way.
Don't let a fail stop you, don't be so hard with yourself, give yourself another opportunity and start all over again, on your second try you already have some "knowledge" learned on the first try, and you might meet some successful entrepreneur or business people who will be willing to share with you their knowledge.
Try, try and try, work on it, everyday you will be doing better. It doesn't matter your online business start one way and as you learn your business make a turn and go in another direction, on your way you will get to know more and more and every day you will be doing better.
Closing: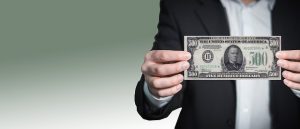 Don't allow anything to stop you on your dreams and goals, give yourself the opportunity to give it a try, go for it… and if you face a problem at some point, don't forget you're not alone, today on the internet you can find the right mentor or teacher who is willing to give you a hand.
If you want to read more about limiting beliefs and how you can stop thinking that way and find the way to build a mindset that will help you to reach the success you want to in your life, you can read How to Overcome Self-limiting beliefs
Let me know about your ideas and your dreams on a comment, if you have another limiting believe that stopped you to do better in life, you can also write it on a comment, together we can find the way you can do better!