You might be invited to join this company and start your own business selling children's books, but can you really make some money here? Usborne Books MLM Review
I love children's books and I must say these books are a good way to help children to know more about every topic, these books are so well-designed and will help your children to read them over and over again.
As a mother and grandmother I love how children can learn first looking, and then reading books.
When you're looking for a way to make a part or full time income, you might have been wondering if selling children's book is a good idea, so let's take a look if this is a really a good business opportunity or not!
---
Product Name: Usborne Books
Founder: Peter Usborne
Price: $ 75 US
Best For: For someone who loves books and is interested to work really hard to reach monthly sales goals.
---
What Is Usborne Books?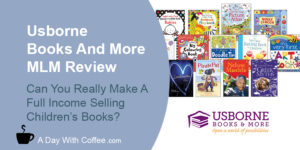 This is an international book company with headquarters in USA and UK, the company's catalog has over 2000 titles of international books for children.
This company markets their books through independent consultants, you can find many different topics to choose from on its book's catalog:
Literature
Match
Science
History
Adventure
Crafts
The company operates marketing their books through over 30 K consultants in countries like USA, UK and some other countries in Europe.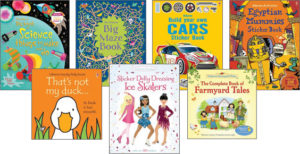 Are Usborne Books Worth The Price?
You can find a good selection of books in different topics in their catalog, and the books tend to get good reviews. Most of the titles are at a very reasonable price, making of this company product a good choice for many parents, teachers, educators, and anyone who is looking to get a book for children as a present for a young kid.
Most of the Usborne books have been created in-house by a team of editors and writers and over 50 designers that work for this company, by working this way, it allows Usborne Books to have a complete control of the titles they publish.
Usborne Books spend lots of time when working on a new book, this way they are assured to deliver quality over quantity to their clients.
The books prices range between $ 10 and $ 30, making the books really affordable.
Usborne Books Business Opportunity
When you decide you want to join this company, you will need to find a consultant in your area to sponsor you, in case you don't find any consultant in your area, you can sign up in the company's website and they will give you a sponsor.
If you're only interested to buy some books from this company, you can sign up for free on their website.
How Much Does It Cost To Join Usborne Books?
When you decide to join this company you can get the starter mini-kit that will cost you $ 75 US, or you can get the starter kit that will cost you $ 125 US, in both kits you will receive some books from the featured titles, some additional titles and a 6-month business package that includes a website.
Usborne books also has a compensation plan – by this it means that you will earn a commission on your sales, to particulars, schools, or libraries.
There are 4 ways to earn commissions:
On direct sales – The commissions you get on these sales will be different as you can get some sales by doing home shows, direct sales, book fairs, fund-raisers, online sales through your website, schools and library sales.
Monthly sales bonuses – 3 % bonus for net sales of $ 350 to $ 699.99 in a month and 5 % bonus for net sales from $ 700 or more in a month.
Earn Double Free Books – To motivate you to make money in your first year of business, you can offer your hostesses "double free books" for hosting a house show and getting $250 or more in sales!
Sponsoring new people to sign up to Urborne Books – As any other MLM company, Urborne Books will give you a 4% bonus on your recruit's sales every month, when you sell at least $ 350, you will also get for each new person you sponsor in your first 12 weeks $25 in free products, and you can choose the products.
Pros Of Usborne Books
Established company
Books are well edited, and you can find many topics that will interest to many children
Books' price are affordable
Cons Of Usborne Books
As the books price is very reasonable, it will be hard for their consultants to reach the minimum sales to get the monthly bonuses
Consultants will have to work hard to market these books as today many people are getting used to buy children books on Amazon.
Any consultant will need to work hard to get new people interested in joining their team.
Consultants need to learn online marketing skills to make the best from their websites!
Low income potential
Is Usborne Books a Scam?
No, Usborne Books is not a scam, is a well know company with a good product that has been in the market for many years.
This company has been working to publish mostly well studied and designed titles for children, and it has been in the market for many years and it's a company that operates as a MLM business model.
If you love reading books and you want to start your own business selling books, this might be a good opportunity for you, but you need to know well before you sign up to become a consultant that as any other MLM company, you will need to work hard to reach the month sales range to make some money from it.
When thinking about reaching monthly sales goals, selling good quality very affordable price books, that won't help you to reach a decent monthly income without the need to ask your family or friends to buy a book from you or to host a book party.
You might need to take a deeper look into this company compensation plan.
Final Thoughts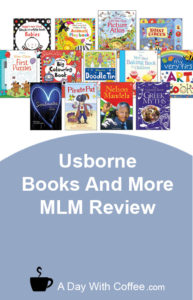 You might be reading today this article on my blog, because you're interested to start your own business to make a full income from it.
After studying this MLM company sales plan might look not too good for you, you might want to take a look to a more interesting way to start your own online business.
The same training I signed up 5 years ago and since then I started to work to build up my own online business, today I'm happy I did it!
You can read more about what 4 steps I follow to create and build up my own online business!
---