A few years ago nobody could imagine to work from home and make a good income to have a good lifestyle.
More and more people are learning how to do it, everyday we can read about new open opportunities to work from home for everyone, these opportunities are open to everyone no matter age, gender or curriculum.

1. You can build you your own work place
Your home, a coffee shop, a place near the sea, anywhere!, as you start to work from home, you can decide which is the perfect place to work from, as long as you have a good internet connection and a good laptop, everything will be fine.
2. You can manage your time.
You own your time and you can manage it, you can set your goals and work to reach them.
3. It's good to improve the envioroment.
You won't be driving your car to get to your workplace every morning and driving back home every night, this is good for the enviorment. As your not driving your car everyday this will reduce the emissions of polluting gases by not moving in a vehicle.
You can also be more productive as you can work on the time you used to spend going from your home to your work place.
4. Improve your work-family relationship.
You can work to set your time for work and your time you'll spend with your family, those hours you used to spend driving from home to your office and driving back home now you can do some family activities and spend more time with your spouce and children.
5. Get the best to raise up your children.
You'll get more free time to spend with your children, less hours in the car driving foward and back from home means less stress for you.
A happy parent is always looking to spend more time with there kids, and there's so many great activities to do with children after school with everyone will love!
Spending more time with your kids means you'll be working to create good memories to them.
6. Be more productive.
Whether you work for a company or for your own, while working from home, you can set your work activities and times to deliver the work, you'll know in advance what to do and how much time you'll be spending on it.
There's so many great resources we can get to help us to get organized and get the work done in time to reach our goals.
As you'll be working from home you can set up your working place with less distractions for you while you work.
7. Healthier lifestyle.
No more lunch box to take with you at work or fast food for lunch, you can plan in advance your week meals and get more healthy food to prepare at home.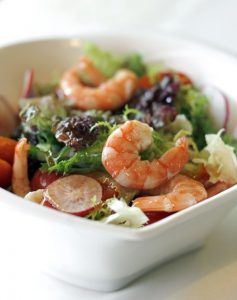 A healthy meal everyday at lunch time, and you'll get healthier.
Dinner time on time with your family every night at home.
Meals home prepared with your favorite healthy food.
Get enough free time to exercise, as you're avoiding to spend some time in your car driving every morning to get to your work place and drive back to get home at night, you can find 15, 30 minute or even more time to go for a walk or do some other kind of exercise at home or nearby your place.
Getting some free time with no stress of being on time to your work place will give you some free time also to spend more time with your spouce and find some activities you would love to do together, going for a walk, have a coffee break together, make plans for the future, anything that can make your life better and healthier.
8. Less stress in your life.
Remember those busy mornings driving to your work place during the busy hours in the hightway, well no more, you'll find how well you can schudele your activities to get everything done on time.
No more stress, you'll be focused on things you need to do to get everything done at the right time, get your work done in time to deliver it to your boss or your clients.
9. Set up your own goals.
Whether or not you have a boss, when you work from home you can set your own goals on your work.
If you work for a company that allows you to work from home, it may give you an advance delivering time, so you can set your own goals to work on each project.
Same will happen if you work on your own, set your goals to accomplish  every week and month, this way you can manage your work time to get everything on time.
Bonus: Pj's work
Well, what about if you can dream a little here, just picture your work place as you always wanted to have it, your desk, your computer or laptop, a quiet room where you can work with no interruptions and why not in your pijamas!
Whether or not you like to work in your pijamas, when you work at home, you don't have to dress formal or use a uniform to do your work.
Working on your pijamas is a way to say you can wear that comfortable clothing to work.
Closing:
I've been there, I've done that.
Last year I was contacted by a company who needed some people do to some research for a University, they had a talk with me letting me know what was the job about.
I could work from home, with my laptop and do the research work, I would have a topic to reseach every week with a delivering time.
They provided me with a full training online, and I started working from home.
At the begining it was hard to get all the information they asked for, but once I understood how to get it, and how to work the way the University needed it, everything worked great.
I got a different topic every week, and I can say, I learned a lot, I enjoyed this work every day.
The comunication with my boss via Skype was great everytime we had to talk, the pay was always on time.
This job came up to an end as this company did all the research work they had to, but the experience was great for me, and I can say, working from home is a way to work in a plaseant work place with many benefits for me.
Today, I run my own business online, and it goes good, work from home doesn't mean you need to be hired by someone to do a particular job,
You can start your own online business and in a few months you can be running a successful business from home and get all the benefits for you and your family.
Are you ready to start working from home and get all the benefits?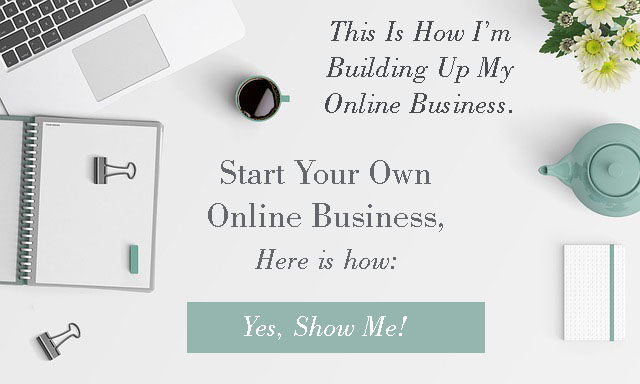 If you find this article useful, PIN IT so you can find it later.