As the world changes so fast in the last days, you might be interested to know what are the 6 Best Work From Home Jobs
Day by day in the last few weeks, everyone has seen how more and more people are starting to work from home, as part of a company team or as a solo entrepreneur.
Everyone is facing the new challenges of getting used to this new era of working from home, as you start working from your living room or from your bedroom, you will need to learn some new skills that will help you to deliver the best work to your employer or to your clients.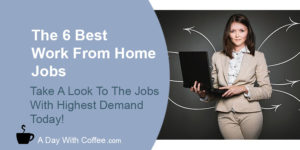 The more you learn about the new skills you need to learn, the more skilled you'll be, whether you decide to get hired to work for someone else or on your own business projects, learning what are the new professions that will be in high demand, will help you to make a full income from them.
You can decide if you want to get focused on learning the skills on one of these professions in high demand or learning about all of them to work on your own project and later get the knowledge to hire professionals in this area as your business is growing good as a digital business.
The 6 Best Work From Home Jobs.
Media Buyer Or Trafficker
1 – As you start to work on your digital business, soon you'll learn any business without any traffic to its website will be out of business in no time, the main purpose of any business is to make sales and any website needs traffic to make sales.
When you work by yourself on an online business, you'll be a soloprenuer and you'll be in charge of creating your business content to get readers, followers and clients.
When you do right your work as entrepreneur, soon you'll be a master of writing content to get organic traffic, you'll be an expert of SEO, and your content will be ranking on page 1 and it will get ranked #1 in no time, your content will stay there and it will get tons of traffic to your website, your business will be making sales!
You might get some offers to get hired by other entrepreneur who are facing the problem of getting low traffic to their websites, as you know how to write content with SEO and you might also have some knowledge of paid traffic you'll be in the position to work for others to help them to get traffic to their websites and digital business.
Copy Writer
2 – Learning how to write catchy titles will help you to get tons of organic traffic to your website!
Copy Writer is not a new profession today, it has been around for many years and it was more about the editing world, magazines, news papers, fliers and even the movie industry used to hire them.
Today, this profession is more relevant for many digital business, learning to write in a couple of phrases as a benefit for your readers is the most important part of the content for your website.
If you don't know how to write a catchy title, your content will have just a few chances to be read by your followers, and your website will get only just a couple of visits per day, this will translate in poor sales for your business.
Learning to write catchy titles, subtitles and introductions for your website will lead to get tons of traffic to your website and you'll be in the position to get hired by others to help them to grow their business.
Project Manager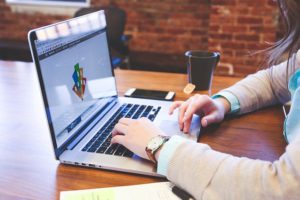 3 – Websites have become digital business and some are making tons of money right now, the secret is that any website should be managed as a business. If you're new to the digital business world, don't get sad, you can learn how to work on it to get the results you want to.
A project manager in the digital era will be in charge to work on any area a business needs to work to its best:
Writing content with a purpose
Create landing pages
Develop a sales program
Manage the business team
Every website that is created to be a business will start small, unless you already have the experience and the money to start a new website as a business.
At the beginning you will be in charge to be the project manager too, you will learn how to create an editorial plan for your website, and how to create a landing page and making a plan for a digital campaign for a product.
When you master this skill, you'll get a few offers to help other digital entrepreneurs.
Affiliate Marketer
4 – Nowadays more and more people are discovering the benefits of working on the affiliate marketing system, by this means you'll get the expertise to write content to tell your readers why you like a product or a service.
As you create a website with the affiliate marketing system, you'll gain some expertise to write content for your readers to let them know the benefits of a product or service, in exchange you can get a % of the sale price of the product or service you are promoting on your website.
Digital business around the world, and creating an affiliate system for their business to get more sales, when you learn how to write content to promote a product or service that helps others to solve a problem or to get a better life, you'll become an expert of Affiliate Marketing.
Sales Experts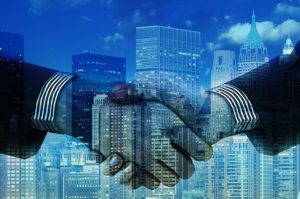 5 – Any sale is not a sale until it is closed!
Learning how to close a sale is an art you can learn and it will help you to get a good paid job or to work on your own digital business to make a full income from it.
The secret of talking to a person who is interested in your product or service is something many are afraid of, but it can be learned and it will help you to talk to that person on the phone, in person or in a video call or writing the content that will help that person to know why your product of service is the one they were looking for.
This is a profession that will be in high demand in the near future, as more business are turning their focus to be in the digital mode.
Can you help them to write content to close more sales? Can you help business to write landing pages to get more sales?
Whether you learn this skill to help your own digital business to grow or to get hired by others, this profession will be in huge demand!
Virtual Assistent
6 – As you start working on your own website, soon it will be clear for you that you need to wear so many hats at the same time.
Writing and editing new content
Making webinars
Creating new content (videos, info graphics)
Booking coaching sessions
Sharing your content on Social Media
As you work on building your solid online business, you will learn how to manage a digital business.
Whether you decide to keep working for your own digital business or if you decide to work for someone else, what you learned working for your website can help you to get hired to help others to get better results from their digital business.
Closing Thoughts
The world is changing so fast these last weeks and so is the business world. You'll see more and more people will keep working from home as many companies around the globe have seen this is possible and they are getting the results they need to keep their business growing.
No matter where you are, and no matter what you do for a living, you always can learn one or more skills to help you to adapt to the new world and make a full income from it (and many times you will see people making a huge income from these new professions)
To learn more about how to create and build a website, where you can learn more about each one of the professions listed above, you can learn in the same place I did, you can sign up for the FREE 10 lessons online course and try the platform, I'll be there to welcome you to the community and to answer your questions.
If you have a question today, write a comment, I'll reply to you!
---