If you're looking for a way to start working from home, you might have read already that many people are making a full income from a niche site (or a few), you want to learn more about how you could also build up a niche site and make a full income for you, today I will tell you how you can start your own.
First, I should say if you have the idea a "niche site" is a small site that will make tons of money in a passive way, I may need to tell you that you might have a wrong idea about it.
What is a Niche Site and How You Can Start Your Own.
Let's start from the beginning, a niche is a segment of the market, in other words this means while you work on building up your own site you need to focus on just that segment of the market and not to write content to everyone out there and all kind of topics.
More clearly, this means, if you want to build a specific market topic, or if you want to talk about "healthy lifestyle" you still need to work a little more to narrow that topic more, for example:
eating healthy
cooking healthy foods
cooking healthy foods for a young family
cooking healthy food for people who love sports
cooking healthy to lose weight
cooking healthy to lose weight for young people
cooking healthy to lose weight for menopause women
cooking tips to stay healthy
You can read Which niches will be the most profitable in 2020? here
You need to take your time to get the best idea to talk about on your website, once you have the topic you want to talk about, you'll know what your niche is before you create your new site, take a notebook and a pen to write down some ideas:
Can you talk about this topic day after day.
Do you have some knowledge you can share with the rest of the people to help them to improve their lives or solve a particular problem for them.
You need to know there are some articles you can link to affiliate programs.
There's enough people interested on getting those articles you will be linking to (they have the money to pay for them, and they are willing to get them)
You see yourself working on this website every day at the beginning to create enough great value content on it.
You must know that the idea to create a passive income website doesn't mean you won't need to keep working on it (you will need to work on it regularly)
You need to learn how to build up and run a niche site – My recommendation here is to sign up for the FREE 10 lesson course at Wealthy Affiliate, (I did it four years ago, and now I'm working with a niche site from home full time)
Best niche site ideas to start making money online
If you're thinking you're ready to start your own niche site but you're not sure if your idea is too clear about what topic is the best to start with, I must tell you, almost any idea will be good if you work hard to build your own website.
I will write here what are the best niches to make money from home:
Making money
Health
Hobbies and interests
Pets
Security
Children
Free niche site vs your own domain niche site.
A free niche is the one you build up signing up to a platform like Blogger.com or WordPress.com.
When you create your site with one of these platform your site URL will be always:
www.yoursitename.blogger.com
www.yoursitename.wordpress.com
The problem here is as you keep working on your website (blog) you don't own it, you'll be working on a site that belongs to the platform, if one day Blogger or WordPress or any other platform where you create your website decide to do something else you website will go with that decision. You might lose all that hard work you did on it.
When you create a website with your own domain, this means that you buy it and it belongs to you ever
No matter what happen to any platform or whatever these platforms decide to do; you own your website.
You can work hard to create it and keep at it day after day creating great value content because you know you'll be working on your own online business.
It doesn't take one or two months to start making enough money to quit your job, you'll be working for some time (1 to 2 years) before you can create a good income, and before you think about you quit your job.
For this reason it's a better idea to work on something you really own, it is yours, and it's your online business.
Where to find the best training to help you to create your own niche site.
You'll find many people who will offer you on the internet training to learn how to create your own niche site, and they might work fine.
I have tried a couple of them, but the best I've found that works for me and today I'm happy with the results is Wealthy Affiliate.
I signed up for the 10 lessons FREE course four years ago, then I signed up to Premium Membership for $49 monthly fee, and one month after I signed up for the yearly fee and I can tell you: it's the best training I've found to help me to build up my own niche site and work from home.

Closing:
It might seem a long process you need to walk before you can click on the button to create your new website, but I can tell you that if you give yourself the time to write down on a notebook your ideas and take your time to write everything you need to know before that moment, it will save you lots of time and some head aches.
The best way to start a niche site, and in one year or two start making an income for you is to get the best training you can get and learn everything you need to know to help you to build your site step by step.
Work on the foundations of your site, from there start creating your content for your audience and you'll see some nice results for your hard work.
Learn all you need too, create your first niche site, start making money from it, master the art of creating content for your readers and then when you know everything you should know to keep that niche site working fine: you can decide whether to create your second niche site.
Believe me that second niche site will work much better for you!
Beginning to work with your first niche site, learn everything you need to know, and then create a portfolio of niche sites to work from home full time.
Then you'll have more free time to enjoy doing what you always want to do; spending more time with your family, working on what you love to do, traveling, reading, helping others and much more!
If you're ready to start learning with the best training to create a niche site my recommendation #1 is here.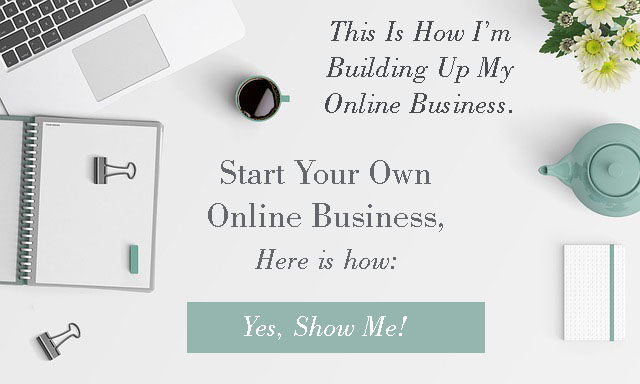 Enjoyed this article, give my pin a share! Thank you!